New footprints in the world of Engineering Services...
Where the solutions are creative and concept based...
We believe in innovation...
We deal with all Engineering services…
We are specialized in all Civil Engineering Design work…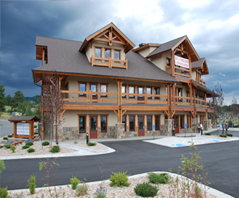 We have been involved in various architect planning viz. Residential buildings, Commercial complex and Campus planning etc. besides consultancy in structural design projects viz. Bunglows, High-rise buildings, Industrial buildings and many special structures since 2008.
No. of structural design projects have been completed, some of them are as follows
1. Kalyanbaug Residential Scheme at Sanand.
2. Campus development of Aashram at Mahudi.
3. Study report for the possibility of Umiam river diversion in order to protect LBC piers and scouring of piers foundation due to sand mining activity in upstream of river.
4. Prayer Hall and Dining Hall at Shree Swaminarayan Temple, Dhangadhra
5. Main Temple Building at Shree Swaminarayan Temple, Halvad
6. More than 50 Residential Bunglows & Commercial Buildings
7. No. of Industrial Buildings
8. Special structures like ESR, High rise buildings
Bhajan has been associated with laboratory for testing of all engineering material. Our team is also involved for design projects viz. Product Design, Graphics Design, 2D/3D Modeling and Animation projects and Pattern Design.
Some of the completed projects during last two year.
| | | |
| --- | --- | --- |
| Sr. | Place/ Location | Description/ Detail about the Project |
| 1 | Kheda | Proposed Farm House project |
| 2 | Ahmedabad | Ram Earth Pvt. Ltd. (Proposed Residential Bunglow) |
| 3 | Meghalaya | Lafarge Umiam Mining Pvt. Ltd. (Study report for the possibility of Umiam river diversion in order to protect LBC piers and scouring of piers foundation.) – Special structure (One of the longest conveyor belt) |
| 4 | Palanpur | Mr.Nandlabhai Koyani (Proposed Residential Bunglow) |
| 5 | Meghalaya | Lafarge Umiam Mining Pvt. Ltd. (Retrofitting system and Scour protection system for LBC* under Umiam River.) – Special structure (One of the longest conveyor belt) |
| 6 | Meghalaya | Lafarge Umiam Mining Pvt. Ltd. (Prepared Rain Water Harvesting system for whole Campus of company near mining site.) |
| 7 | Ahmedabad | Arch. Shailendra Chauhan (Proposed Residential Bunglow) |
| 8 | Meghalaya | Lafarge Umiam Mining Pvt. Ltd. (Landslide protection system and retrofitted existing retaining wall of the campus buildings.) |
| 9 | Himatnagar | Mr. Muraleedharan (Proposed Industrial Building)-Low Rise Project |
| 10 | Ahmedabad | Arch. Shravanbhai Khati (Proposed Residential Bunglow) |
| 11 | M.P. | Mr.Arjun Soni (Proposed Residential Bunglow – Thandala)-Low Rise Project |
| 12 | Sanand | Kalyanbaug Scheme-52 Units by Mr. Harsh Patel (Proposed Residential Bunglow) |
| 13 | Rajasthan | Mr. Manoj Meena (Proposed Residential Bunglow) |
| 14 | Mahudi | Proposed Campus development project of Mahudi Aashra |
| 15 | Dhrangadhra | Proposed Prayer Hall at Swaminarayan Temple, Dhangadhra Gurukul – Special structure 85' span without column |
| 16 | Ahmedabad | Daso Bearings Pvt. Ltd. (Proposed Industrial Building) |
| 17 | Surat | Mr. Bhagwan Gabani (Proposed Commercial Complex) |
| 18 | Surat | Mr. Lakshman Goti (Proposed Residential Bunglow) |
| 19 | Bopal | Mr. Vallabh Vithani (Proposed Residential Bunglow) |
| 20 | Dron | Proposed Swaminarayan Temple at Dron Gurukul |
| 21 | Halvad | Proposed Swaminarayan Temple at Halvad |
| 22 | Changodar | Ele+Mech Engineering Solution Pvt. Ltd. (Proposed Industrial Building) |
| 23 | Kheralu | Shopping Centre by Mr. Jayesh Patel (Proposed Commercial Complex) |
| 24 | Birwa | Mr. Mahendrasinh Parmar (Proposed Residential Bunglow) |
| 25 | Ghatlodiya | Mr. Dilipbhai Patel (Proposed Residential Bunglow) |
| 26 | Surendranagar | Mr. Prahaladbhai Patel (Proposed Residential Bunglow) |
| 27 | Bopal | Mr. Mahendrasinh Parmar (Proposed Residential Bunglow) |
| 28 | Ahmedabad | Mr. Sandip Thakkar (Proposed Residential Bunglow) |
| 29 | Vadodara | Proposed Dome Structure at Swaminarayan Temple, Karelibaug, Vadodara. – Special Structure |
| 30 | Ahmedabad | Proposed Amuzement Park at Kakariya Lake – Special Structure |
| 31 | Ahmedabad | Hotel Comfort Inn, Airport Road (Proposed Architectural Gate) |
| 32 | Sola | Jayesh Cable Pvt. Ltd. (Proposed Commercial Building) |
| 33 | Sola | Mr. Ketan Vanjara (Proposed Commercial Building) |
| 34 | Sola | Mr. Lalit Patel (Proposed Commercial Building) |
| 35 | Ghatlodiya | Mr. Ashwin Patel (Proposed Residential Bunglow) |
| 36 | Vastral | Swetal Pandit (Proposed Residential Bunglow) |
| 37 | Sola | Alfa Engineering (Proposed Commercial Building) |
| 38 | Sola | Rupal Engineering. (Proposed Commercial Building) |
| 39 | S.G. Highway | Jayesh Cable Pvt. Ltd. (Proposed Commercial Complex)-High Rise Project |
| 40 | Memka | Mr. Suresh Chauhan (Proposed Residential Bunglow) |
| 41 | Naranpura | Sahajanand OASIS Pvt. Ltd. (Proposed Residential Building)-High Rise Project |
| 42 | Surendranagar | Proposed Plotting Scheme project |
| 43 | Jambughoda | Proposed Hotel Building at Jambughoda |
| 44 | Chandlodiya | Dr. Savji Chauhan (Proposed Residential Bunglow) |
| 45 | Bodakdev | Mr. Rajivbhai Todi (Proposed Residential Flat) |
| 46 | Surat | Mr. Kaushik Kheni (Proposed Jewellery Show-Room) |
| 47 | Ahmedabad | Vision Embesoft Pvt. Ltd. (Proposed Commercial Building) |
| 48 | Odhav | Mr. Dineshbhai Shyani Scheme-120 Units (Proposed Residential Bunglow) |
| 49 | Palitana | Proposed Jain Dormetary Building-Low Rise Project |
| 50 | Halvad | Proposed School Building-Low Rise Project |
| 51 | Sanand | Sahajanand Propery Pvt. Ltd. Sakar Scheme-120 Units (Proposed Residential Bunglow) |
| 52 | Bavla | Swiss Pharma Pvt. Ltd. (Proposed Industrail Building)-Low Rise Project |
| 53 | Ghatlodiya | Mr. Krunal Mistry (Proposed Commercial Building)-Low Rise Project |
| 54 | Moraiya | Globe Tech Pvt. Ltd. (Proposed Industrial Building) |
| 55 | Paldi | Mr. Ashish Shah (Proposed Residential Building)-Low Rise Project |
| 56 | Sarkhej | Mr. Ghanshyambhai Saudhariya (Proposed Commercial Building)-Low Rise Project |
| 57 | Navsari | Mr. Prafulbhai Davara (Proposed Residential Building)-Low Rise Project |
| 58 | Gandhinagar | Mr. Maheshbhai Thakkar (Proposed Residential Bunglow) |
| 59 | Botad | Mr. AmarsinhbhaiKevadiya (Proposed Residential Bunglow) |
| 60 | Surat | Mr. Mrugesh Dhanani (Proposed Commercial Building)-Low Rise Project |
| 61 | Bihar | pS Collective (Proposed Hospital Building) |
| 62 | Ahmedabad | Rajasthan School, Ahmedabad (Proposed Public Building)-Low Rise Project |
| 63 | Surat | Mr. Mukeshbhai Patel (Proposed Residential Bunglow) |
| 64 | Gota | Madhuvan Residency at Gota (Proposed Residential Scheme) |
| 65 | Sindhubhavan | Mr. Sandeepbhai Patel (Proposed Party Plot – Morli) |
| 66 | Ghodasar | Mr. Amitbhai Patel (Proposed Residential Bunglow) |
| 67 | Ramol | Proposed Residential Scheme – High Rise Project |
| 68 | Lavarpur | Planning and Estimation for Restoration of Proposed Lake at Lavarpur – Govt. Project |
| 69 | Kundal | Gaushala Building (Proposed Public Building) |
| 70 | Kundal | Gaushala Utility Building (Proposed Public Building) |
| 71 | Kundal | Planning and Estimation for Restoration of Proposed Compound Wall at Kundal – An Institute Project |
| 72 | Kadi | Mr. Bhagirath Patel (Proposed Industrial Building) |
| 73 | Moraiya | Green Polymers Pvt. Ltd. (Proposed Industrial Building) |
| 74 | Gandhinagar | Smart Dispenser Pvt. Ltd. (Proposed Industrial Building) |
| 75 | Bhavnagar | Mr. Mahesh Patel (Proposed Residential Bunglow) |
| 76 | Jamnagar | pS Collective (Proposed School Building) |
| 77 | Science City | Shaligram – Sahajanand Bunglows  (Proposed Residential Bunglow Scheme) |
| 78 | Gandhinagar | Smart Dispenser Pvt. Ltd. (Proposed Industrial Building) |
| 79 | Dhoraji | Arch Bhavik Mehta (Proposed International School Building) |
| 80 | Viramgam | Dev Aaradhana (Proposed Commercial Complex) |
| 81 | Ahmedabad | Sun Breeze Tower (Proposed Retrofitting project- High rise Building) |
| 82 | Lavarpur | Site Supervision for Restoration of Proposed Lake at Lavarpur – Govt. Project |
| 83 | Lavarpur | Site Supervision for Construction of STP Plant at Lavarpur – Govt. Project |
| 84 | Ahmedabad | Design of RCC box Culvert, Thrust Bed and Cutting edge at Narmada Canal Crossing (NCX 192 AT RLY. KM. 52/2-3) – Railway Govt. Project |
| 85 | Ahmedabad | Design of RCC box Culvert, Thrust Bed and Cutting edge at Narmada Canal Crossing (NCX 191 AT RLY. KM. 48/0-1) – Railway Govt. Project |
| 86 | Ratlam | Retrofitting and Design of prestress girder bridge at following location(Span No.: 54,114,132 Up-Delhi Bombay Corridor) – Railway Govt. Project |
| 87 | Dhoraji | Arch Bhavik Mehta (Proposed Residential Bunglow) |
| 88 | Dholera | Arch Jaimin Virani (Proposed Residential Bunglow) |
| 89 | Surat | Arch Jaimin Virani (Proposed Residential Bunglow) |
| 90 | Ahmedabad | Mr. Arvindbhai Goswami (Proposed Residential Bunglow) |
| 91 | Surat | Retrofitting and Design of Cooling Tower at ONGC, Hazira |
| 92 | Valsad | Retrofitting and Design of Commercial Complex at Valsad |
| 93 | Jamnagar | Mr. Ketan Khakhariya (Proposed Secondary School Building) |
| 94 | Bengaluru | Krishnagiri Apartment (Proposed Residential Building) |
| 95 | Bengaluru | Delhi Public School (Proposed Institutional Building) |
| 96 | Chandkheda | Virkrupa Jwellers: Mr. Ankit Shah (Proposed Jewellery Show-Room) |
| 97 | Rachharda | Mr. Viral Shah: Gyscoal Alloys ltd. (Proposed Farm House project) |
| 98 | Gandhinagar | Mr. Mitin Jain (Proposed Industrial Building) |
| 99 | Mansa | Tendering work for Road Project with Mansa Nagarpalika |
| 100 | Uttarakhand | Mr. Maya Chuphal (Proposed Residential Bungalow) |
| 101 | Navda | Mr. Dinesh Jasani (Proposed Residential Bungalow) |
| 102 | Jamnagar | Mr. Ketan Khakhariya (Proposed Secondary School Building) |