New footprints in the world of Engineering Services...
Where the solutions are creative and concept based...
We believe in innovation...
We deal with all Engineering services…
We are specialized in all Civil Engineering Design work…


Bhajan engineering consultancy is well set to provide PMC i.e. total Project Management Consultancy, which assimilates Site Evaluation, Basic and Architect Planning to full Campus Planning, Structural Designing to total Project completion and Operation Research of the project. We are specialized to provide consultancy for Architectural Planning and Designing, Structural Designing, Interior Designing, Planning and Designing of utility system, viz. Sanitation, Plumbing, Drainage, Water Supply, etc besides consultancy for Supervision, Inspection, Evaluation and Supervision of construction and Project Supervision.
We are incorporated with projects related to Electrical, Electronic Communication System and Designing. We are offering Software Development, Web Application Development, Embedded System Design with all kind of Electronics Projects and Electronic Gadgets Designing as per problem statement.
We also serve all kind of Engineering Material Testing viz. Soil, Bitumen, Cement, Concrete, Aggregate, Steel, etc.
Project Management Consultancy
Bhajan Engineering Consultancy is well set to provide PMC i.e. total Project Management Consultancy. We are incorporating services like site Evaluation, Liaisoning and follow up with the respective government bodies, Architect Designing, Campus Planning, Structure Design, Interior Designing, Industrial Piping, Fire Fighting System, HVAC, Electrical System, Instrumentation/Automation, Water Management, ETP/ STP/ Rain Water Harvesting following with the site Supervision and Inspection of Project work.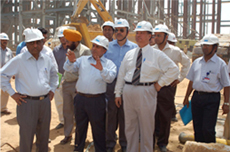 Architectural Planning and Design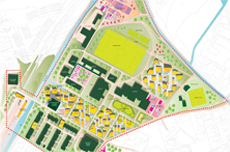 Site Evaluation, Analysis, and Impact of exi sting and/or proposed development on its immediate environment
Concept Design and site development
Sanitary, Plumbing, Drainage, Water Supply and Sewage Design
Electrical, Electronic, Communication System and Design
Construction documents/ Working drawings
Periodic inspection and evaluation of construction work
Structural Design and All Civil services
Design and Analysis of RCC and Steel building structures
Bridge Design
Design of Harbour/Marine structures
Analysis and Design of Industrial structures
Design of Multi-storied buildings
All these designs are checked through dynamic and earthquake effect with latest design philosophy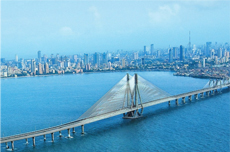 DTP, Estimate, Tendering and Valuation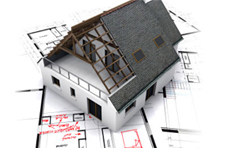 Bhajan engages expert engineers having registered valuers with government. We have been panelized with no. of nationalized bank i.e. SBI, Dena Bank, Syndicate Bank, PNB, etc. Our experts hold good control over real estate property guidance.
Surveying, Leveling and Land Demarcation:
BhajanEC has well set of equipments like DGPS, Total Station, Auto Level, etc. for Geodetic Surveying, Levelling and Land/Plot demarcation projects
Infrastructure Construction Services
BhajanEC has well set of equipments like DGPS, Total Station, Auto Level, etc. for Geodetic Surveying, Levelling and Land/Plot demarcation projects
Reparing and Retrofitting
BhajanEC has well set of equipments like DGPS, Total Station, Auto Level, etc. for Geodetic Surveying, Levelling and Land/Plot demarcation projects